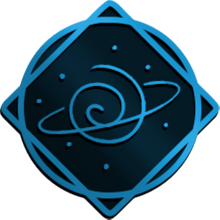 Space
is a
Fusion
element and
Superior element
in Elemental Battlegrounds. Its colour palette consists of a light and dark shade of blue
Space is quite mana costly but has a high damage output to make up for it, as well as many special effects.
It is obtainable by fusing Void and Gravity with 250 Diamonds. In total this costs 2050 diamonds making it the most expensive element yet.
Statistics
Unlike Elemental Wars, Battlegrounds does not give any information about speed, defence or damage. Player opinions of this element are listed below.
Player Opinions
Damage: Very High
Defense: Above Average
Speed: Slow
Spells
Asteroid Belt
Black Hole Orb
Comet Crash
Neutron Punch
Supernova
Trivia